28 day summary with change over previous period
Mar 2018 • 2 days so far...
Tweet Highlights
Top Tweet earned 191 impressions
are you guys like a bieber or beyonce cult? this guy used to be on my label, and i've never had more activity just from liking regular videos of him on YouTube. no problem, just wondering. cheers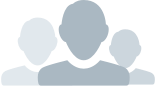 No new followers in March
Grow your audience and deliver your content to more people on Twitter.
Top media Tweet earned 144 impressions
Advertise on Twitter

Get your Tweets in front of more people
Promoted Tweets and content open up your reach on Twitter to more people.
Tweet Highlights
Top Tweet earned 694 impressions
Top Follower followed by 61.3K people

Tweet Highlights
Top Tweet earned 704 impressions
Top Follower followed by 16.7K people
Top mention earned 1 engagements
Top media Tweet earned 179 impressions
Tweet Highlights
Top Tweet earned 178 impressions
this was the best concert i ever saw live. i'm in the front row with a gold tux. Ray Charles, Jerry Lee, Fats

dai.ly/xc62vt
Tweet Highlights
Top Tweet earned 211 impressions
Top mention earned 1 engagements