Our Favorite Band Dreamin' of Eternity
Our Favorite Band Dreamin' of Eternity
by
mrjyn
Our Favorite Band made the Perfect American DIY 7" 7.12.2005
Our Favorite Band Dreamin' of Eternity Notre bande préférée - Rêver de l'éternité
Voici un autre que j'ai acheté aveugle. Je suis dans un magasin d'aubaines pour les femmes battues, fouillant dans les dossiers et vérifier les poussins (non non non non non me donner un dieu pause fous. Il était tout simplement trop horrible d'une blague pour la laisser passer). Je trouve cette petite chose dans une couverture en lambeaux. Regardez la couverture et de voir deux gars assis dans une voiture. Regardez à l'arrière, deux gars sont toujours assis dans une voiture, et ils ont les cheveux un peu long, et il ya un petit Etat de la Louisiane entourées ci-dessous. Étiquette indique 1982. Record est battu à la merde. Awww ce que l'enfer. Au pire ce sera une mauvaise passe d'un mâle. Je marche vers le comptoir, pose mon dollar à la baisse et de dire la jeune fille, "Il ya plus d'où ça vient ..." et se glisser par la porte. Je rentre chez moi et frapper ce chiot sur le plateau. Oh mon dieu! Guitare distordue et se tenir debout basse, pas de batterie et c'est une première, air rockabilly fumer digne de crampes ou de culte Hasil. Deuxième chanson est un processus lent et il damne si cela ne pouvait être les Gibson Brothers. Regardez l'étiquette de nouveau. 1982. Merde, ce antérieure des Gibs par cinq ou six ans. Il suffit de retourner le sort en rampant et d'étrangeté de la gorge. Some Kinda réverbération inondées, cloche creepiness imbibé sur les meurtres d'enfants Atlanta suinte des haut-parleurs! Maintenant, je suis vraiment excité. Vraiment vraiment excité. Et le Parlement européen se termine par quelques amateurs Kinda moderne répond aux Only Ones rencontre Alex "vole sur Sherbert" popper pouvoir Chilton. Baton Rouge est notre groupe préféré! fait le parfait américaine bricolage 7 "! Il n'est pas un dieu fichue chose de mal à cela et la seule raison qu'il s'agit d'une inconnue est en raison de la lourde Tué par le biais de mort parmi les collectionneurs de punk, ce qui est doublement stupide parce que l'un de ces gars-là était en Toxine III! par Scott Soriano 12/07/2005 Notre groupe préféré a été découvert et signé par l'utilisateur Facebook, Jim Barber. Blogueur Crud Crud ', Scott Soriano, a déclaré à propos OFB premier EP, «Pink Cadillac», «notre groupe préféré a fait la parfaite américaine bricolage 7" "notre groupe préféré a été découvert et signé par Jim Barber. Here is another one I bought blind. I'm in a thrift store for battered women, digging through the records and checking out the chicks (no no no no no give me a god damn break. It was just too horrible of a joke to pass up). I find this little thing in a tattered cover. Look at the cover and see two guys sitting in a car. Look at the back, two guys are still sitting in a car, and they have kinda long hair, and there is a little state of Louisiana circled below. Label says 1982. Record is beat to shit. Awww what the hell. At the very worst it will be a bad spend of a buck. I walk to the counter, lay my dollar down and tell the girl, "There's more where that came from..." and slither out the door. I go home and slap this puppy on the turntable. Oh my god! Distorted guitar and stand up bass, no drums and it is a raw, smoking rockabilly tune worthy of Cramps/Hasil worship. Second song is a slow one and damn it if this couldn't be the Gibson Brothers. Look at the label again. 1982. Shit, this predates the Gibs by five or so years. Flip it over and weirdness crawls out of the groove. Some kinda reverb flooded, bell soaked creepiness about the Atlanta Child Murders oozes out of the speakers! Now I am really excited. Really really excited. And the ep ends with some kinda Modern Lovers meets the Only Ones meets Alex "Flies on Sherbert" Chilton power popper. Baton Rouge's Our Favorite Band! made the perfect American DIY 7"! There is not a god damn thing wrong with it and the only reason it is an unknown is because of the heavy Killed By Death bias among punk collectors, which is doubly dumb because one of these guys was in Toxin III!
7.12.2005


Our Favorite Band was discovered and signed by Facebook user, Jim Barber. 'Crud Crud' blogger, Scott Soriano, said about OFB first E.P., 'Pink Cadillac', "Our Favorite Band made the Perfect American DIY 7"" Our Favorite Band was discovered and signed by Jim Barber.
Crud Crud blogger, Scott Soriano, said about 'Pink Cadillac' (their first single): "Our Favorite Band made the Perfect American DIY 7!"
Doglas Meate
Donald W. Spicer
Doug Easley
Peter Hyrka
RandyChertow
Ross Johnson
Mark Redding
Mike Maling
and many, many more.
Special acknowledgement goes to Facebook user, James Barber for signing OFB and chartering this group.
FOR INCREDIBLE OFFICIAL OFB (OUR FAVORITE BAND) MUSIC VISIT THE DEDICATED FACEBOOK PAGE DEVOTED SOLELY TO THE WORKS OF OFB AND THEIR INFLUENCES, MENTORS AND FAVORITE FANS...
I THINK YOU'LL BE PLEASANTLY SURPRISED AT WHAT YOU FIND.
AND BY ALL MEANS FAN THIS PAGE WHEN YOU'RE THERE OR HERE.

Comments:
can i be the first to say this is pretty fucking great? and thanks? and thanks for reminding me i need that toxin III disc?
# posted by

bronkulator

: 02:43
Listened to these last night. Loved "Pink Cadillac" and "What's Inside of Me". Good stuff.
# posted by

Todd Lucas : 09:38
Fascinating & wonderful!
# posted by

Stanlet

: 03:24
thanks for the great review, scott. don and i really loved reading it. hope you can find the album on big time next. although not as quirky, still kinda weird in that craunchy way.
maury
# posted by

THE PERFECT AMERICAN : 00:23
Post a Comment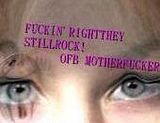 My Photos (190)
0

0

0

0

0

0

0

0

0

0

0

0

0

0

0

0

1

0

1

0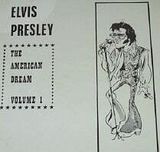 0

0

0

0

0

0

0

0

0

0

0

1

0

0

0

0

0

0

0

0
click

on

ross

(below)

to read

PERFORMANCE JUNKIE: AN ILLNESS OF SORTS--

by

Ross "

The Entertainer

" Johnson



.. ..
..

The item was frightful and stinking. Have never bought from anyone so obnoxious.THE SEWER SKIFFS WERE BETTER. MAURY HAS A TERRIBLE VOICE.




..

..

LX CHILTON




..

..

Very repulsive quality! Would not buy from again. A very, very loathsome seller. UNTIL THEY MAKE THIS ON CD I'M BURNIN' COPIES FOR EVERYBODY!

DAN WALL




..




.. ..

.. The

item

was daunting and disagreeable! NO

CRANK

ENCLOSED! Ever so angry. WHERE'S THE

TWEEK

? Would not buy from again. HOW'S JASON? PANSY

"THE GROUPIE"




..

Notably terrible quality. Have never bought from anyone so repellent. Disgusted.

..

JASON, JEFF, PERRY, WARNER,JACK, ANDY AND THE GANG!

..

..

Quality of item was detestable! An immensely atrocious seller. Very, very angry.

KAY CLARY AND LORI GEORGE, praxis




..

.. Quality of item was intimidating. Remarkably angry. A notably nauseating seller.

SURFIN' MATT Wilson

(10 drummers),

Johnnie 'web' Diamond

,

co-writer of "drownin in another pool of love"

..

.. Exceptionally evil quality! Have never bought from anyone so ungodly. Disgusted. ..

PETER HYRKA

,

fiddle player, gratis, on

woman needs a fiddle

..
..

.. Item was of the most sickening quality! Have never bought from anyone so grisly. racial epithets are noone's favorite. change that verse in

stop your fussin'

! ..

rem and peter holsapple

.. ....
..

.. Item was of the most bologna quality. Have never bought from anyone so fearful

(trans. babelfish)

..

PATRICK MATHE

, president,

.. Quality of item was harrowing. Would not buy from again. Service was disgusting.

HELLS ANGEL AT ALTAMONT FREE CONCERT ON ACID




..




Our Favorite Friends and Memories